Trefloyne Junior Golf Academy
The Academy is an independent body hosted and supported by Trefloyne Manor. TJGA aims to enable children 16 years old and under to learn, play and benefit from the game of golf, improving their physical and mental wellbeing without financial restraint. We have with us PGA Professional Matthew Rees and Level 1 coach Ryan Townsend, to run the coaching and to make sure each child gets the right sort of encouragement and support they need. This venture is otherwise run entirely by enthusiasts and volunteers, all of whom are carefully screened and approved to work with children. If you know any children who may be interested, feel free to get in touch.
Sport Wales awarded the Academy a grant for equipment, so we not only provide the kit kids need for each fun session, but can also loan any child a set of clubs to use as their own and then return, from 6 year olds right through to young teenagers.
The support from Trefloyne includes use of the driving range, practice areas and course, financial backing and the secondment of our PGA Level 1 coach Ryan from the Pro shop for a few hours a week.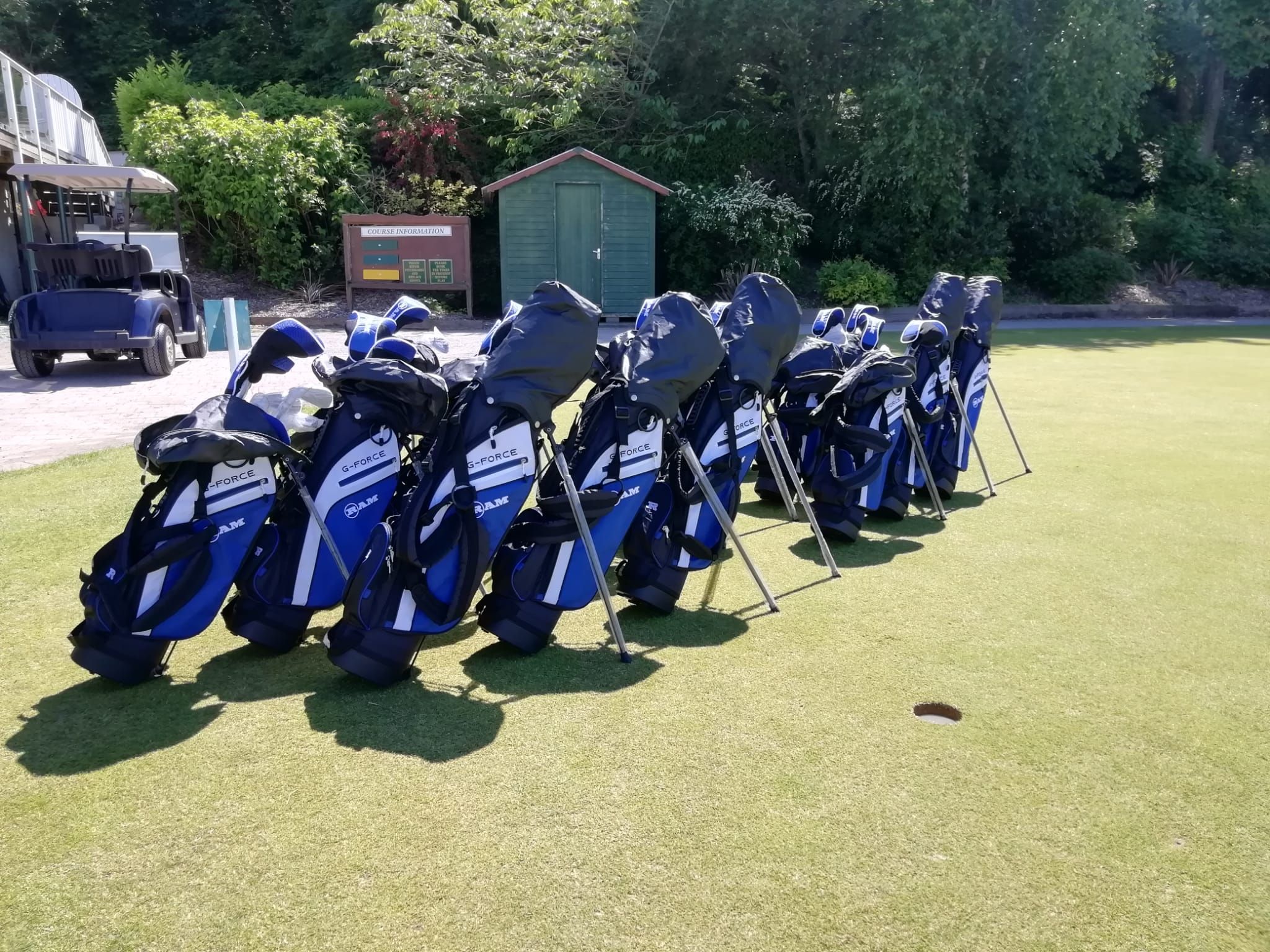 With the help and support of Alan Jones from Pembrokeshire County Council, we go into schools and run fun taster sessions. This has proven to build interest, confidence, and enthusiasm for the game. From those school sessions interested children come to the range at Trefloyne for more fun sessions, before moving on to more structured activities including coaching on the chipping and putting areas and on the course.
There are even social events and mini competitions as well, along with the 'Young golfer of the week' trophy that is awarded weekly.
There's a weekly lottery draw -with a prize of hundreds of pounds- to raise funds. Tickets are available in the bar or the shop… or you can buy a year's entry by BACS.
We always need more support from volunteers. Help the children at their sessions, play with them on the course or even look after the golf shop while Ryan is coaching. If you think you could help–or you want to know more–just ask Eifion Price, Meurig Evans, Jane Meyrick, Mike Allen, Ryan Townsend or Graham Willcocks. Alternatively, feel free to get in touch below.