A short par 4 hole with a left hand dogleg makes the small green barely visible from the tee. A tricky downhill hole, the narrow green front to back, is protected by a front bunker and a ditch at the back. There are two trees and a ditch dominating the tee shot, with a grand oak tree and its branches around 150 yards from the tee protecting the left side of the fairway. The longer hitters should consider a hybrid/iron as a hidden ditch around 250 yards from the tee awaits.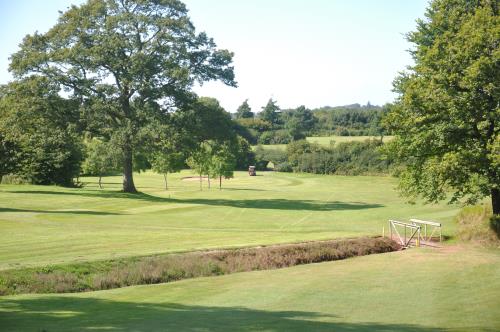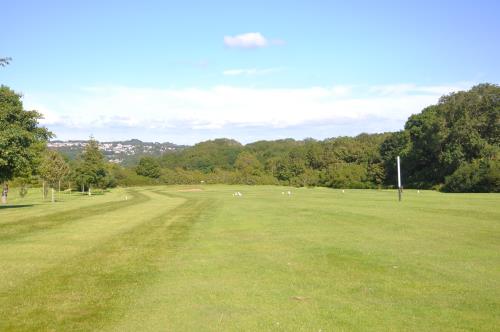 Hole 11 – A short par 4 is a blind hole from the tee but a well placed tee shot slightly to the left of the marker will leave a short iron to a downhill green, which runs from front to back. A well struck shot is required to hold the green or consider dropping the approach shot short of the green on the apron in front of the green.
An elevated Par 3 looking towards the Clubhouse. This challenging hole leaves very little room for error off the tee with trees and bushes left and right. The two tiered green is protected by two bunkers at the front with a drainage ditch (water hazard) on the left and one at the back of the green for the over hit shot. There is a bail out area to the right of the green for the faint hearted and rely on a chip and a putt.